News
Report from the Chair of Council
I hope that the latest issue of the Society's newsletter finds you in good health. I have been particularly pleased to see the return of Thoroton Society excursions during the spring and early summer, a number of which are reported on in the course of this newsletter. The interruption to 'normal service' occasioned by COVID-19 impacted our trips and excursions particularly badly, so it is good to see a revival of these very welcome parts of the Society's activities. Our thanks go to Ruth Strong in particular for organising these for us.
Elsewhere, the work of the Society continues, with a lot of unseen but necessary work behind the scenes. Given the change in key officers, especially in finance and membership, we have been playing 'catch up' in terms of transitioning roles and bringing new officers up to speed with the Society's processes. Thanks to Andy Nicholson, our work on digitisation of the back-run of Transactions is complete and we hope that the relevant PDF files will be freely available for download from the Archaeology Data Service in the near future. Likewise, the reorganised Thoroton deposit at Nottinghamshire Archives, lately increased by a large addition of the Society's own working papers, continues to make progress. I hope to be able to update members on both these projects in the near future.
Richard Gaunt
Latest from the Response Group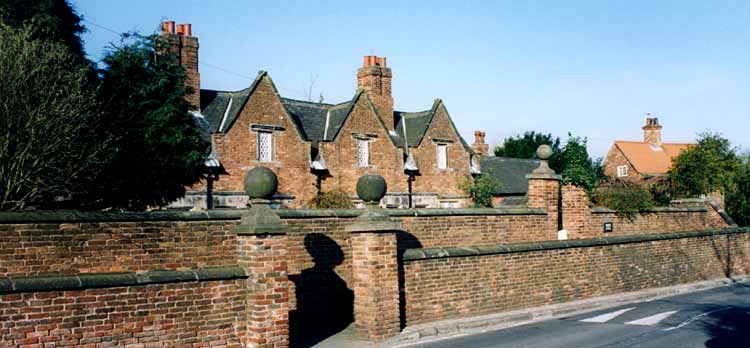 You may remember the serious concern that the very special and listed Willoughby Almshouses at Cossall were in danger of a very inappropriate development which would change the buildings drastically and also include new dwellings on the same land. A letter of objection was sent to the Broxtowe District's Chair of Planning and to the Planning Officer. However, no acknowledgement or other response was made from the council. The Society for the Protection of Ancient Buildings (SPAB) took up the case and we received the information below.
"Following a successful legal challenge by the SPAB, Broxtowe Council has agreed that listed building consent for an insensitive redevelopment scheme to Willoughby Almshouses was invalid. Our legal challenge was based on Broxtowe Council's failure to notify us of an application for listed building consent that would irrevocably harm these unique buildings, despite a legal duty to do so. The council's acknowledgement is promising, but we don't yet know that these Grade II* listed buildings are safe from harm. We now await final confirmation from the courts that this unlawful listed building consent has been withdrawn. As part of our campaigning work, we also asked concerned members of the public to write to the council. Many of you helped to spread the word on social media too, showing how much the public cares about our built heritage. Thank you to all of you who joined the campaign."
Further to the above from SPAB, I recently received the following:
Thank you for your email. We have recently received the Court Order confirming that the listed building consent granted for the Willoughby Almshouses has been quashed.

This is of course very good news - but SPAB also informed me that the developer has submitted new applications. However, Broxtowe Council had not at that time consulted SPAB or any of the other statutory consultees although the council has indicated that they will be doing so. SPAB adds that "Unfortunately the developer's architect is not willing to meet with us or work with us on a revised application, which is a great shame."
Any member with an interest in this matter can find the documents on Broxtowe Borough Council's planning application section with the references below:
23/00511/LBC and 23/00510/FUL
On a couple of other matters - the north wing of the Saracen's Head at Southwell has been restored and the hotel itself has been improved by a newly managed restaurant. Hopefully it will come off the Heritage at Risk register. Sadly we have a new addition to the HAR - Papplewick Pumping Station - one of our favourite scheduled monuments.
Barbara Cast, Response Coordinator
Rufford Abbey and Beyond: Estate, Villages and People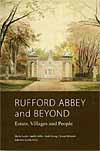 Visitors to Rufford Abbey are greeted by attractive gardens, a partially demolished but otherwise well-preserved mansion, a pretty boating lake, an old mill and woodland walks combined with modern facilities such as a shop, children's playground and cafes.What they may not realise is that until the early 20th century it was the hub of a large, aristocratic estate which extended to over 18,000 acres and included thirteen villages or parts of villages. There were several farms managed directly by the estate in addition to those farmed by tenants together with hop yards, managed woodlands and a brickyard. From the middle of the 19th century, Rufford was the home of a stud farm where some of the most successful Derby winners were bred.
Researched and written by members of the Friends of Nottinghamshire Archives (many of whom are also members of the Thoroton Society), this 160 page beautifully illustrated book, draws mainly on documents which until very recently were not easily accessible for general research and therefore it brings fresh information about both the estate and some of the Savile family members into the public domain. Importantly, it also suggests how these newly available documents could be used for more detailed and wider-ranging research.
Publication of Rufford Abbey and Beyond: Estate, Villages and People, is made possible through the support of Inspire Nottinghamshire Archives and Nottinghamshire County Council's 'Miner2Major' project. At £6.50 (plus P&P if applicable), it is a must for your bookshelf. If you'd like a copy, please contact Judith Mills (chair@FONA.org.uk)

Sir Michael Hopkins (1935-2023)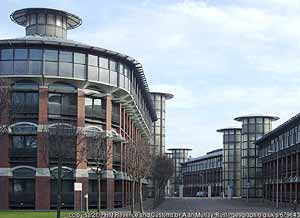 No sooner do we rejoice in the listing of the former Inland Revenue building on Wilford Street than we find ourselves mourning the founder of the practice which designed it. Michael Hopkins "arrived at the Architectural Association in London, a mature student [aged 23] in a black leather jacket with an Angry Young Man manner" according to his obituarist Fiona MacCarthy (who in fact predeceased him). Having studied with Frederick Gibberd and Basil Spence, both proponents of modern architecture who both interestingly designed new cathedrals, respectively Liverpool RC and Coventry, one might see where Hopkins was probably going. However, as MacCarthy states: "his later architecture took a different and more original direction as he became more concerned with the history of building and the place of architecture in the landscape. This growing sense of context brought his buildings a new richness, a poetic modernity rooted in his understanding of the past." Indeed while he was a student he and his architect wife Patty restored a timber-frame house in Suffolk. In order to repair it he unbolted its components, likened by MacCarthy to those of a 15th-century Meccano set. "Like a flash out of the blue" Hopkins understood the way buildings were constructed and the way they eventually looked. Our listing submission for the Inland Revenue drew on this approach where we stated:
"At Nottingham, the design team was led by Ian Sharratt, and by William Taylor, who was born locally and who made a close study of the city's building traditions. Attention was particularly paid to matching the distinctive bricks unique to the city and used there in the nineteenth century, with the closest match found in clay from Barrow-in-Furness. The bricks were purposely made for this project. They were pressed into moulds and then fired in coal-fuelled Hoffman kilns to obtain a proper degree of hardness and colour variation. Yet these traditional elements were used in a modern way, with the brickwork laid in optimum factory conditions for speed and quality, then erected in panels on site.This involved prefabricated piers of load-bearing brick relating to those in neighbouring nineteenth-century buildings, in slightly larger than normal dimensions. These piers were topped by precast concrete capitals shaped to receive the ends of the precast shallow vaults that span them. Trent Concrete of Colwick and other local firms prefabricated some eighty per cent of the building's structure, which was then assembled on site - including soffits that spanned almost 14 metres which had to be craned into position with exacting precision."
When previously Hopkins has been at work on the new Mount stand at Lord's Cricket Ground he evolved what he called his personal "reconciliation with history" as he became more conscious of his links with the architecture of the past, with the great industrial buildings of the 19th century, and with natural materials such as stone, wood and brick. Hence his decision at Hathersage when he designed a cutlery factory for MacCarthy's husband David Mellor to use the circular foundation of the original village gasworks, "a poetic but also wholly practical example of a new building arising from the old." So sports fans benefited from his practice at Lord's, and opera lovers from his rebuilding of Glyndebourne, where Trent Concrete also worked. There is a wonderful mix of styles across from the Houses of Parliament, from the assertive Portcullis House to the astonishing Westminster underground station beneath it. There are also our two Universities, with the wonderful link building between NTU's Newton and Arkwright Buildings (also a major Civic Society case) and the Jubilee campus for the University of Nottingham. And now the former Inland Revenue building has a new future as part of their estate. Michael Taylor, current principal of the practice, said that Hopkins's concern was to make historic connections and to put the materials together "in an honest and contemporary way so that the building would appear calm and make immediate sense to the end user." An immense amount to be proud of.
Ian Wells (Nottingham Civic Society)