News for Spring 2011
The Thoroton Research Group
The report on the members' survey indicates that a significant number of members would be interested in a research project or a research group.
Accordingly, a meeting has been arranged in the Thoroton Room at Bromley House Library, Angel Row, Nottingham, at 10.30 am on Saturday, 26 March 2011.
The purpose of the meeting is to discuss setting up a research group and to give members an opportunity to talk about their current research work, if they so wish.
Some ides for the meeting to consider include:
the setting up of a database of members' research interests and publications
helping members to get their research published
Any member interested in joining the Research Group and who would like to attend the initial meeting are requested to contact our Treasurer, John Wilson, either by email at wilsonicus@hotmail.co.uk or by telephone on 0115-926-6175. Please also contact John if interested in the group but unable to attend the meeting.
John is particularly keen to hear from members who would like to have five minutes 'floor time' at the meeting to describe their current areas of interest.
Obituary: Laurence Craik
Laurence was for many years from the 1960s Reference Librarian at the old Nottingham Central Library in South Sherwood Street, later transferring to the Arts Library in the present building in Angel Row.
By virtue of his job he had a very extensive knowledge of a wide range of subjects, but was especially interested in history and rare books.
He lived at Southwell and following his retirement was for several years the honorary Librarian of Southwell Minster's Historic Library which houses numerous rare books as well as the historical archives.
At the Society's Centenary he volunteered to compile author and subject place indexes to all the articles in the 100 annual volumes of the Transactions in addition to the 40 volumes of the record Series and the Annual Reports of the defunct Thoroton Society Excavation Section, 1936-40. This was an enormous undertaking which he accomplished with his usual thoroughness, successfully breaking down archaeological topics into appropriate periods or subjects, etc. His Centenary Index was published separately by the Society in 1997 and is a permanent memorial to Laurence's scholarship and dedication.
Adrian Henstock

NOTTINGHAM CAVES SURVEY

The Nottingham Caves Survey is in the process of recording all of Nottingham's 450+ sandstone caves.
The Survey has a web site where information about the newly surveyed caves can be found together with information about the caves, fly-through videos and virtual tours. The web site is well worth a visit at nottinghamcavesurvey.org.uk/index.htm

THE NOTTINGHAMSHIRE INDUSTRIAL ARCHAEOLOGY SOCIETY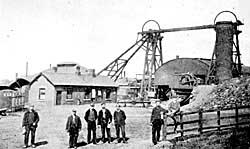 Thoroton members will know that this Society is no longer active.
Geoffrey Oldfield, who was a founder member of the society in 1976, has advised that he has donated a complete set of the NIAS Journals to the Nottinghamshire Archives and says that Nottingham Local Studies Library also has copies though, perhaps not a complete set.
The journals were issued between 1977 and October 2005 and as well as containing information about the activities of the Society they are also a very useful source of information about the county's industrial buildings from detailed surveys as well articles of general industrial archaeological interest. An example from an early issue is Brick and Brick Making for the Industrial Archeologist.

THE THOROTON SOCIETY WEB SITE
Our web-site is managed by Andy Nicholson and provides a great deal of information about the Society its activities. Recently the national magazine The Local Historian (issue November 2010) listed the Thoroton web site as having a 'particularly good news section, a model of its kind'. Such accolades reward the work of those who do much voluntary work for us.
THE NOTTINGHAMSHIRE HERITAGE GATEWAY
Denise Amos advises that four additional entries were made on the site in 2010 and that there are three more to be added.
Denise asks that anyone who is prepared to write an article for the site should contact her at denise@boobyer.fsnet.co.uk
In a similar way to the Thoroton web site the Heritage Gateway site has recently been in receipt of accolades:
This is wonderfully, clearly designed and easy to navigate, as well as having extremely useful content'. Elizabeth Williamson, English Heritage Commissioner.

'... the site is clear, easy to navigate, and informative ... Ideally websites like this should be available throughout the country'. Local History News.

Nottinghamshire Heritage Gateway has been included in Intute 'a free online service providing you with access to the very best Web resources for education and research, selected and evaluated by a network of subject specialists'.
Visit the site at www.nottsheritagegateway.org.uk.

THE RESPONSE GROUP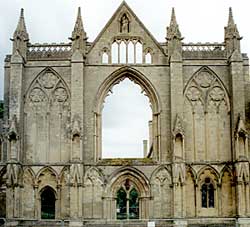 In January we have sent letters to Nottingham City Council expressing great concern about the proposed restriction of public access to Newstead Abbey and to Nottinghamshire County council regarding its proposed reduction in services provided by the Conservation service, Libraries, Archives and Rights of Way services.
In both cases we have acknowledged the financial restraints imposed on the authorities by central government but have pointed out how much these cuts will adversely affect members of the public and the importance of the services to the county. In the case of Newstead we consider this is a great asset to the City and County and should be developed more for tourism, thereby earning money towards its upkeep.
This year is the 80th since Sir Julian Cahn gave Newstead Abbey to the City it is a great shame that the anniversary cannot be celebrated in a better way than restricting public access to such an historic and wonderful place.

THE NATIONAL ARCHIVES VISIT
As previously reported The Thoroton Society has taken over the organisation and support for the visits to The National Archives at Kew, having been recently organised by the Flintham Museum and before them, by the University of Nottingham Continuing Education Department. Sue Clayton continues to be the person who does all the work, liaising with TNA and the coach company.
The first visit under the Thoroton aegis took place on Thursday, 10 February 2011 and proved most useful and beneficial to all who took the trip.
The route to The National Archives passes close to Kew Gardens and some people have used the trips to spend a day at the Gardens which are, of course, excellent to visit at any time of the year and particularly so in the warmer months when there is a great deal of colour in the flowers and shrubs.
Future visits are arranged for 10 May, 15 September and 22 November 2011.
Booking slips are available at Thoroton Open Meetings or direct from Sue on 01636-525111 or flintham.museum@googlemail.com
FORTY MINUTES OF FAME 100 YEARS AGO
by Terry Fry
Andy Warhol once famously remarked that everyone should be famous for fifteen minutes. E.B. Alletson of Nottinghamshire shot from obscurity in County cricket to lasting fame in forty minutes of mayhem on 20 May 1911. It was a totally unexpected innings by a tail-end batsman whose exploits that day earned him a place among cricket's immortals.
Nottinghamshire were playing Sussex at Hove and doing badly. By lunch on the final day they had lost nine wickets in their second innings and were only a few runs ahead. Sussex had almost won the game, but in one of those delightful reversals found in cricket, Ted Alletson turned the match on its head. The Notts, captain, A.O. Jones agreed that he could 'have a go' and his team-mate George Gunn urged him to 'give the buggers a bit of stick'. Thus encouraged Alletson walloped the bowling all over the ground - and out of it - adding 142 runs to his total in 40 minutes.
His final score when given out was 189 scored in 90 minutes. 'It remains the most outstanding piece of fast scoring in the history of championship Cricket'. (Peter Wynne-Thomas, the archivist and librarian at Trent Bridge cricket ground.)
Altogether, Alletson hit eight sixes. One of them, a square cut, flew straight into the bar shattering bottles and glasses. In a single over from E. H. Killick, which included two no-balls, he hit 34 with three sixes and four fours. This remained the highest score in one over until Sir Gary Sobers hit six sixes off Malcolm Nash at Swansea in 1968.
In his next innings at Bristol. Ted Alletson hit 60 runs in half-an-hour, but never scored another first class hundred. The First World War ended his county career and he went back to coal-mining at Manton colliery. He was born at Welbeck and died in 1963, aged 79, his hour of fame an enduring memory.