Book reviews, Spring 2018
Exploring Nottinghamshire Writers by Rowena Edlin-White
Five Leaves Press paperback £12.99 ISBN 978-1-910170-35-9 2017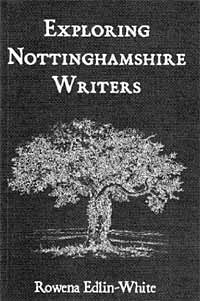 This fascinating book is a 'dip-into' rather than 'read cover to cover', as it is intended as a reference work on Nottinghamshire writers. Some are well-known local authors (Alan Sillitoe, Lord Byron, DH Lawrence, Helen Cresswell), some have only a tenuous connection with Nottinghamshire (JRR Tolkien, JM Barrie and Graham Greene) and some are unknown to most people. Some of the writers will be well-known to Thorotonians (JV Beckett) and to members of Bromley House Library (Rose Fyleman). Dr Edlin-White includes herself as well, and why not - she is a prolific local author and the book would be the poorer without a reference to her many works (e.g. Spinster of no Occupation? -Mary Ellen Shaw; The Revenge of the Christmas Fairy and her editorship of The Quill). Each author gets about 500 words, along with notes on local places connected with them that readers can visit.
Amongst the authors who are unlikely to be known to most readers would be Mary Bailey, for whom there are no dates, just 'early nineteenth century'. Mary was a poor woman who lived in Sneinton and traded in old clothes. However, she must have been self-educated, as she wrote poetry, some of which was published. A copy of her Poems, Humorous and Sentimental is held at the Nottingham Local Studies Library.
Rowena is to be congratulated on bringing such a fine collection of writers to our attention. However, like all such compilations, the work is never finished. No doubt there are, even now, more authors coming to light and there will probably be a second edition eventually. In the meantime, this book is fully recommended for all those who love literature, especially local writers, and represents excellent value for money.
Finding Stefan By Hazel Hartstone
Fast-Print Publishing paperback. ISBN 978-178456-283-0 £8.99 2017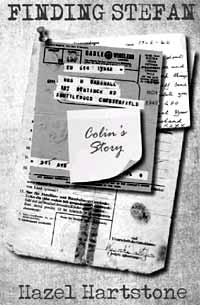 After her mother died in 2008, Hazel Hartstone, who lives in Arnold, found a collection of documents tucked away in a cupboard. They were the life story of her father, Colin Marshall, which he had written out some years before he died. Along with the manuscripts were various documents such as letters, postcards and photographs from Colin's life in Poland.
Colin came from a poor background and initially went into coal mining. Eventually he tired of mining and joined the Army, just in time for the Second World War. He was captured at Dunkirk and sent to a prison camp in Poland, from where he escaped. He spent the remainder of the war living with a Polish family on a remote farm. He obtained identity papers, in the name of Stefan Wysocki, which stated that he was 'deaf and dumb' so that his speech would not give him away. Although he learned to speak Polish, any German soldier would have been immediately suspicious.
After the war he returned to the UK and was reunited with his wife Nancy in 1945. Colin and his family returned to Poland in the 1960s to find the families who had sheltered him at such risk. A most moving and fastpaced story.